超突發!Elon Musk 將一整套最高度機密嘅 Twitter Recommendation Algorithm Open Source 咗!包括圖中所有 Service!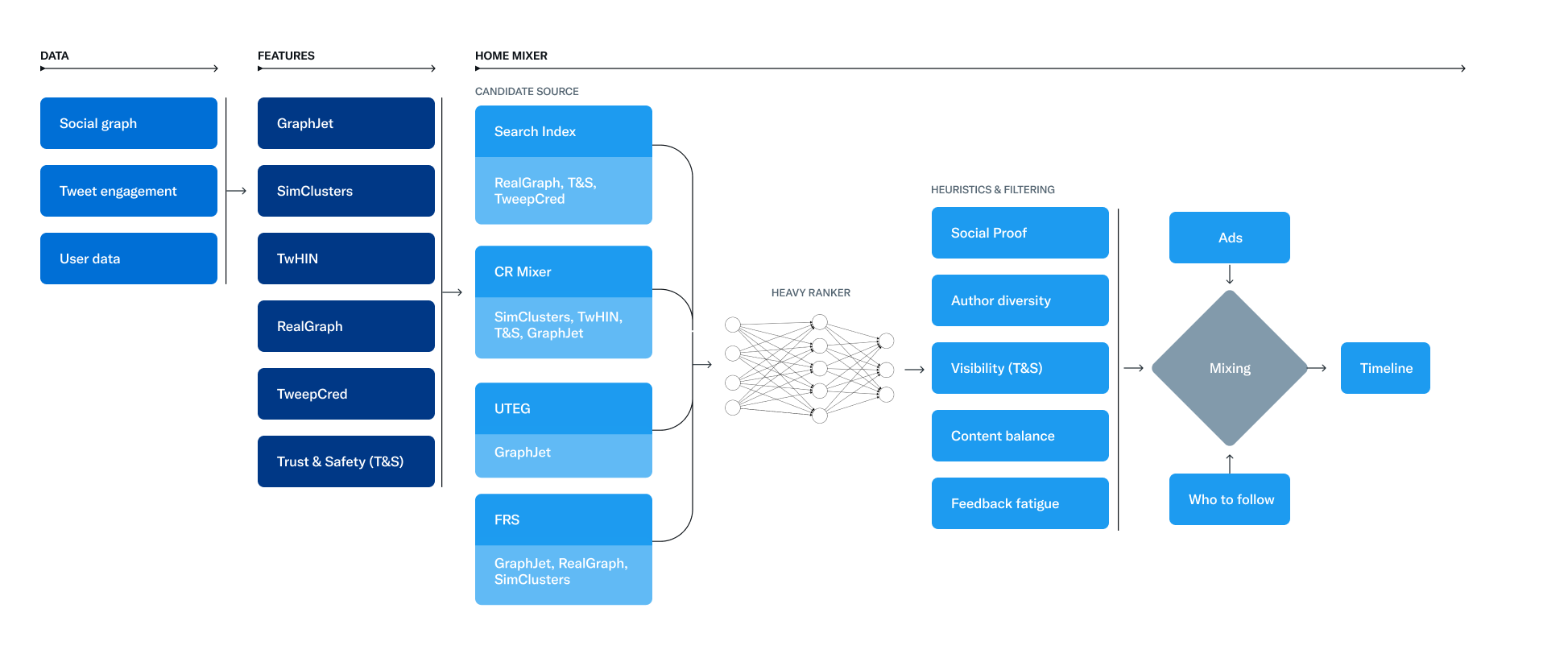 呢個 Open Source 行動絕對可以令整件事透明化以及提高 Software Engineer 「自我優化」動力!另外,有心人有心力有時間亦可 Review 及有機會指出箇中設計缺陷去加以改善。
值得反思嘅位係:
Elon Musk 此舉動真正對 Twitter有咩影響?
最後喺 Twitter Engineering Blog 中提到呢套 Algorithm 仲會繼續開發:
Twitter is the center of conversations around the world. Every day, we serve over 150 billion Tweets to people's devices. Ensuring that we're delivering the best content possible to our users is both a challenging and an exciting problem.

We're working on new opportunities to expand our recommendation systems—new real-time features, embeddings, and user representations—and we have one of the most interesting datasets and user bases in the world to do it with. We are building the town square of the future.

If this interests you, please consider joining us.
GitHub: https://github.com/twitter/the-algorithm
Twitter: https://twitter.com/elonmusk/status/1641876892302073875
Twitter Engineering Blog: https://blog.twitter.com/.../twitter-recommendation...
後記 - 真係有 author_is_elon
估唔到真係會用 author_is_elon 去做 feature flag,而且真係 hard code 喺入面。